---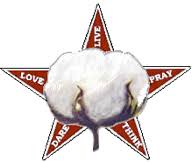 California Division UDC currently has 11 chapters located in various parts of the state. They are listed below and can also be compared visually on a map, by clicking the star link at the bottom of the page.
If you wish to inquire about membership in any of our chapters please fill out the form at the bottom of this page. All information is taken in strict confidence and will not be shared with anyone outside the organization.
Any woman age 16 yrs or older with a direct or collateral (aunt/uncle) ancestor is welcome to attend a meeting near your home or place or work. We also welcome women who may not have a qualifying ancestor to pursue associate membership. The completed inquiry forms are forwarded to the Chapter Registrar of the chapter you choose on the form. The Registrar is considered to be the chapter's "resident genealogist." The following list contains a "general" idea as to where a chapter meets or many of their members generally live. Some chapters overlap in areas served
Some chapters may have their own websites you can visit:
Belle Boyd 2387: North Orange Co up through the H57 corridor toward Diamond Bar
Capt. Sally Tompkins 2132: San Fernando Valley and West Los Angeles
Emma Sansom 449: Orange County
Fort Sumter 1901: Sacramento Co; also counties W of Sacramento & N to Oregon border
Gen Joe Wheeler 1357: South Bay and Long Beach area
Jefferson Davis 540: San Jose, Santa Clara Co; also Monterey, Sonoma, Santa Cruz, and Merced counties
Mary Boykin Chesnut 2634: Bakersfield, Kern Co; also Tulare and Fresno counties
Phoebe Yates Pember 2532: Santa Barbara; also northern Ventura Co to San Luis Obispo Co.
Rose O'Neal Greenhow 2722: Temecula, Riverside and San Bernardino Counties; includes the mountains and desert
Sterling Price 1343: Stockton, San Joaquin, Calaveras, Tuolumne, Stanislaus, Merced, Contra Costa counties
Stonewall Jackson 476: San Diego Co primarily; also Imperial County
---

Click on the Bonnie Blue Flag to view a map of California with chapter locations.

Fill out our inquiry form (your email will never be shared with anyone)

Visit Divisions and Chapters located outside California
---
Contact Us or fill out the inquiry form above.
Updated on 29 Jul 2023.
Links to other websites from this site do not imply endorsement, approval, or concurrence by the General organization on any level. The name of this organization is a registered trademark and may not be used without permission.
The name 'United Daughters of the Confederacy' is a registered trademark of the General Organization and may not be used outside the Organization without the express written consent of the United Daughters of the Confederacy. The official UDC insignia is a registered trademark of the General Organization and may not be used without the express written consent of the President General.